Gears of War 4 (PC, X1) – October 11
A famous/infamous games media personality once described Gear of War as : "a real game, for real men, about a real war, with real guns."  And the fourth game in the series seems true to that description. Recently Microsoft's exclusives seem to be waning slowly out of the big picture, with Halo 5 failing to make so much as a dent in the console equation. From what we've seen, Gears 4 shows promise, lets just hope it finds the audience to back up its launch.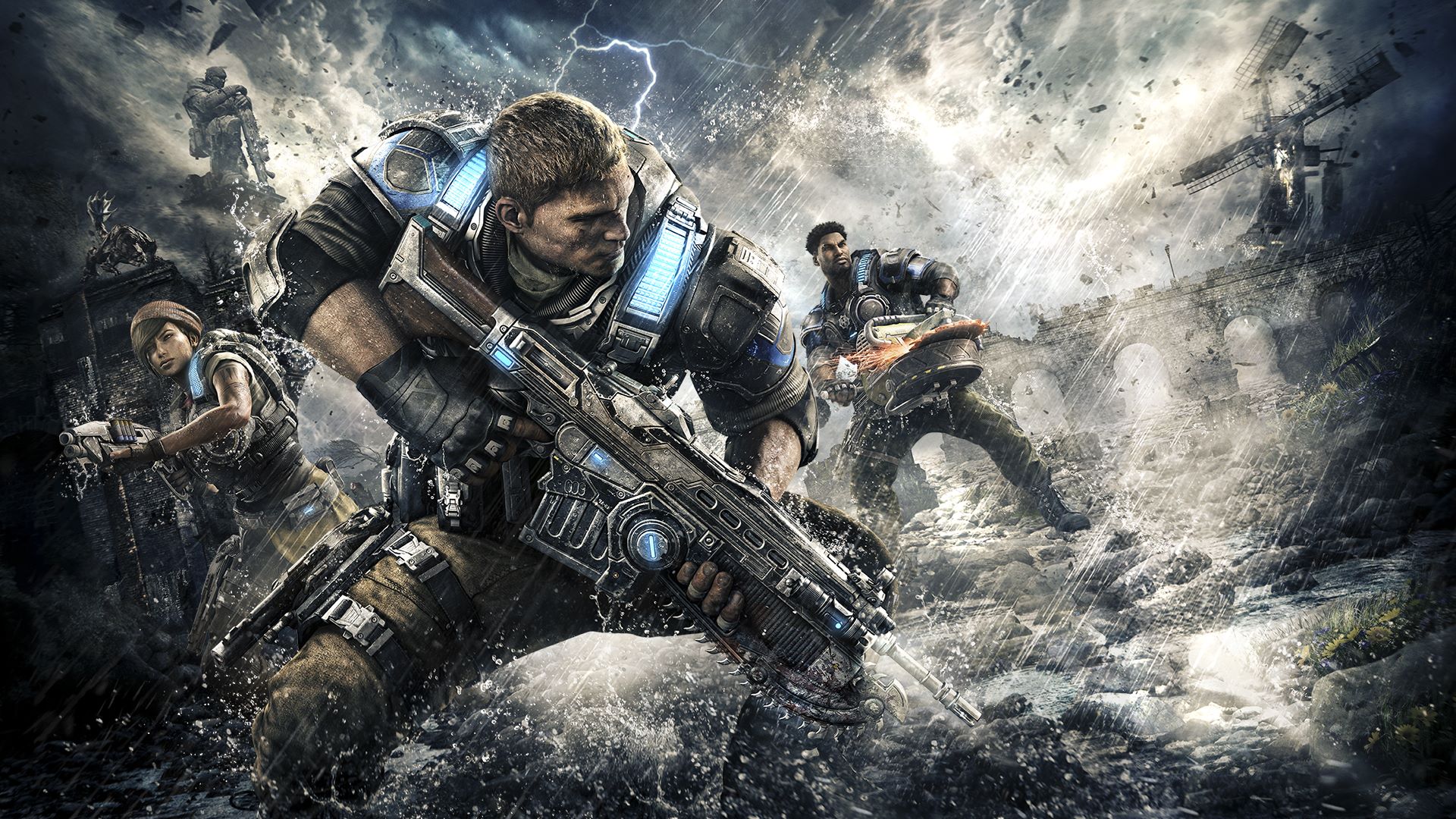 Rise of the Tomb Raider: 20 Year Celebration (PS4) – October 11
Rise of the Tomb Raider gets a re-release, this time on a PS4 near you. Exclusivity was a thorn in this game's path to success, but time heals all and so with the end of the exclusivity deal with Microsoft, RotTR arrives to all modern machines. Personally, I prefer the modern Tomb Raider games to the Uncharteds, as they have much more depth in their mechanics and feel a little less controlled in game structure. RotTR in fact is quite open and quite accommodating of various play-styles.
Battlefield 1 (PC, PS4, X1) – October 21
After the rather underwhelming Hardline,  maybe Battlefield 1 could be the return to form  forthe military first person shooter, more so since the game has returned to the WWI setting. Audience reaction has been off the charts but the recent beta has us concerned. But hoping EA pull-off a smooth launch week and servers stay stable, Battlefield 1 could seriously give COD (and Titanfall 2 – releasing a week post BF1) a run for their money. Also its got trench coats and horses.
Dark Souls 3 – Ashes of Ariandel DLC (PC, PS4, X1) – October 25
Alright I know this is not a game-game but a 'DLC for a game', but its gets a pass in the PsychoBooks, as Souls DLC usually are a pretty significant affair (to us atleast). Its all ice and fire in this one with new locales to visit, new enemies to slay and new bosses to die to – Ahhhh riveting stuff. I also like how all the Souls DLC are always a bit too tough, requiring a little more perseverance than the vanilla games.  Oh Soulsborne games, how you move us to tears of both frustration and satisfaction.
Titanfall 2 (PC, PS4, X1) – October 28
Everything's bound to be better with a single player campaign. Right! No. Not only does Titanfall 2 contain single-player content but it also features tons more titans and pilots this time around. Plus it's coming to Playstation too, which automatically makes it a much more desirable game. The recent beta response though mixed, did show promise. This second outing for the series seems much more aware of its past mistakes and quite willing to take bold new steps to make a game that resonate with 'more' players.
Dishonored 2 (PC, PS4, X1) – November 11
If you haven't played the original Dishonored, stop reading this and go play it…
.
.
.
.
Done! That was quick. Now imagine all of what you just played (if you did) with a choice between two protagonists with two different set of powers, a new story-line to experience and a new game world to plunder, all wrapped in a package with a 2 on it (see Watch Dogs below, to read on the power of the number '2').
Watch Dogs 2 (PC, PS4, X1) – November 15
I still believe Watch Dogs 2 will be delayed to 2017, but since Ubisoft has made no such announcement, I am forced to give it a spot on this list.  Hope conquers all, I guess. Previews suggest a game not up its own butt – unlike the last one – but history has it that a game with the number 2 on it is always better than the original – Mass Effect 2, Uncharted 2, Infamous 2, Street Fighter 2, Metal Gear Solid 2, Borderlands 2, God of War 2 (premature Dishonored 2)… maybe Dark Souls 2… oh! ok ok I will stop now.
Final Fantasy XV (PC, PS4, X1) – November 29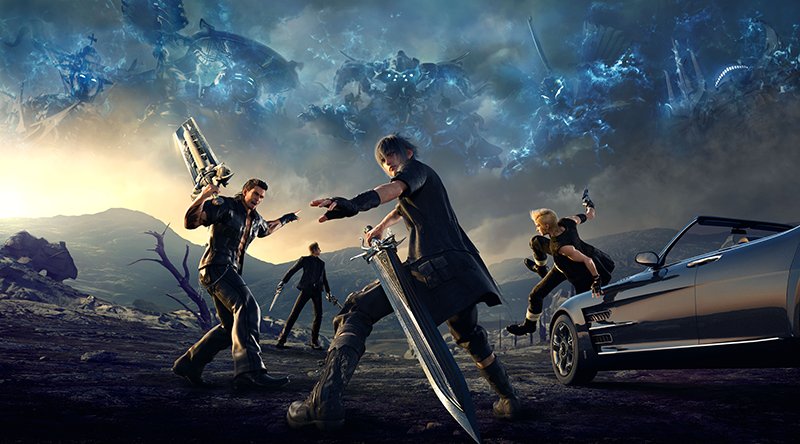 For many a gaming folk Final Fantasy XV will be their first Final Fantasy (I for one have only ever dabbled into Final Fantasy XIII-2 and FFXV will be my first proper introduction to the franchise). Since the Final Fantasy brand carries with it so much history, it indeed comes with lot of baggage and with a lot to prove.  Previews of the game tend to read like hopeful accounts, dashed with confusion and delight in equal measures.  And if the recently released animated movie Kingsglaive: Final Fantasy XV is anything to go by, the game will tell a story worth experiencing.
Gravity Rush 2 (PS4) – November 30
Sequel to the delightfully novel – Gravity Rush, this Playstation exclusive is not poised to be a blockbuster, yet it will enthrall and engage a niche which will positively sing its praises for years to come. Such is the allure of just flying freely across the cel-shaded expanses of Hekseville, flinging Kat through zero gravity and obliterating Nevi. It is as original as games get in 2016.
Dead Rising 4 (PC, PS4, X1) – December 6
One of the few Capcom franchises that gets the screen-time it deserves and one of the few zombie games that never got old. Based on the snappy preset of Dead Rising 3, the fourth installation sees returning cast members, an Exo suit and a whole new array of combination weapons. The conceit of Dead Rising still remains thoroughly engaging and irresistible (with the multiplier addiction), making Dead Rising 4 one of our most anticipated game of 2016.
The Last Guardian (PS4) – December 7
Just come out already!!!
Statistics on above games
One new IP
9 sequels
2 Playstation exclusives
1 Xbox/PC Play Anywhere title
8 third-person action games, 2 first-person shooters, 1 first-person stealth title.
Some that missed the list –
Shadow Warrior 2 (PC) – October 13
(Not a game but) Playstation VR – October 13
Mafia 3 (PC, PS4, Xbox One) – October 7
Dragon Ball Xenoverse 2 (PC, PS4, Xbox One) – October 25
The Elder Scrolls 5: Skyrim Special Edition (PC, PS4, Xbox One) – October 28
Owlboy (PC) – November 1
The Walking Dead: Season 3 A New Frontier (PC, PS4, Xbox One) – November
Pokemon Sun and Moon (3DS) – November 18
For an extensive list of the upcoming release click here
Anything else you looking forward to, just shout them at us in the comments.